by Madeleine Ganz and Lizzy Bauer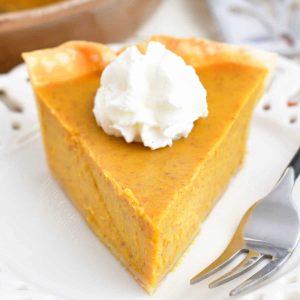 Hello! During the month of November, we made a Pumpkin Pie and had Ms. Thomson do our taste test. She loved it. Click here for a video of her review.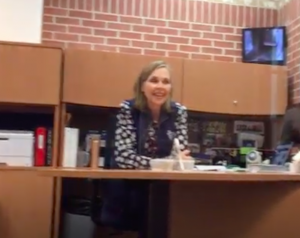 If you would like to try and make the pumpkin pie, follow the recipe below. To download the recipe, click here:
PUMPKIN PIE
INGREDIENTS

Pie Crust:                              

1 ¼ cups flour

½ tsp. Salt                                   

1 tbl. Sugar   

1 stick of unsalted butter              

1 tbl. distilled white vinegar

1 tbl. Ice water

Filling:                                   

1 can evaporated milk

(12 oz.)

1 can of pumpkin

(15 oz.)

2eggs

1 tsp. Ground cinnamon

½ tsp. Salt

¾ cups white sugar 

½

tsp. Ground ginger

¼ tsp. Ground cloves

STEPS:

Pie Crust:

In a food processor pulse flour, salt, and sugar until combined. Then using a box grader shred the butter (or cube it with a knife) and add in the food processor. Pulse until coarse crumbs form.

Once everything is mixed drizzle in the vinegar and ice water. Then pulse the dough until it is crumbly but holds together. If needed add 1 or 2 more teaspoons of ice water.

Place the dough in plastic wrap or a ziploc bag and let it chill in the fridge for at least one hour.   

Filling:

Preheat the oven to 425

oF

In a small bowl combine the salt, sugar and spices.

In a large bowl beat the eggs. Add in the pumpkin

and then add the sugar mixture.

Gradually add the evaporated milk.

Assembly:

Roll out the pie dough and place in a pie tin.

Pour in the filling (may be very liquidy). Don't pour it

all in at once because you may have extra.

Bake for 15 minutes at 450 then bring the

temperature down to 350 and bake for 40 to 50 min.

Once it is out of the oven let it cool.

Your pie is now ready to be refrigerated or served!