Written by: Grashley O'York
During our Year of Waste at Pace Academy, we have learned about how products have different footprints in terms of the waste created to make, transport, and dispose of them.
We investigated several different lifestyle and beauty companies to find those that make informed choices about their waste profile. 
We are all familiar with S'well and Hydroflask and their stylish approach to limiting waste. But, what about other areas of consumption? We found several everyday products that can enhance your zero waste lifestyle. Here are some of our favorites that are good for the environment and fashionable as well (click on the name for a link):
In addition to the products above, we also surveyed a range of beauty products.  It is trendy now to have 'natural' and 'earth friendly' products, but what does this really mean? One thing we discovered is that the proof is in the ingredients. The fewer the ingredients, generally the better, and if there are ingredients you can't pronounce, this is probably a signal that they aren't as green as they claim to be. 
We found five companies who we think combine beauty with being green in an authentic way (click on company name for a link): BeautyCounter, Lush, Love Beauty and Planet, Native, and Sustainable Jungle.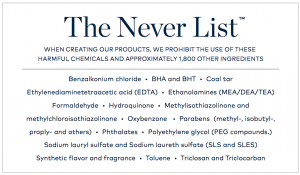 BeautyCounter's mission is to promote a future of "clean beauty" because they believe that "beauty should be good for you."  In their pursuit of safe products, BeautyCounter created a list of 1,800 banned ingredients called The Never List that you will not find in their products. Some of BeautyCounter's stand out products include their sunscreens which avoid zinc but still provide effective UVA and UVB protection.
The Lush mission statement specifies making their products by hand with little or no packaging or preservatives and they only source ingredients from companies who refuse to do animal testing. Lush also committed in 2018 to going palm oil free because of the damage to rainforests due to palm oil production. Check out Lush's best selling "Outback Mate" soap made with eucalyptus, lemongrass and peppermint. The beautiful soap looks like an ocean wave.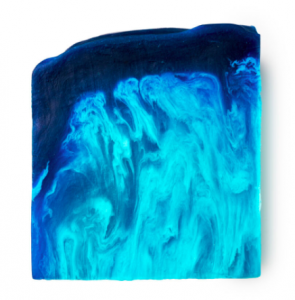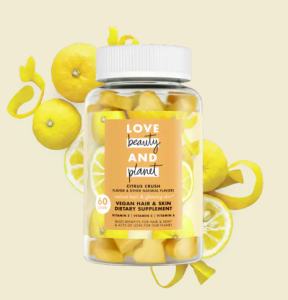 Love, Beauty and Planet's mission is to "make you more beautiful and give a little love to our planet." Their products are cruelty free and avoid silicones, parabens and dyes. Their packaging is made from 100% recycled plastic and they have a stated goal to reduce their carbon footprint by 20% during 2020. A recent new product line, in addition to their shampoos and body washes, are their vegan and gluten free multivitamin gummies for a beauty routine that is inside out.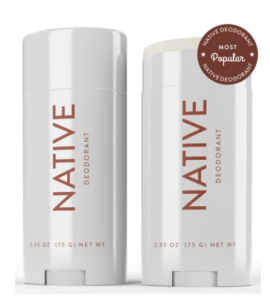 Native is a brand that focuses on deodorants, body washes, and toothpaste. Their tagline is "invest in yourself," because their products may cost more than other products in the same space but the extra cost allows them to create products that are good for your health. Many deodorants for example are full of chemicals that can compromise your health in exchange for smelling nice. One nice feature is the ability to create a custom scent for your own deodorant.
Sustainable Jungle is unlike the other companies on this list because it does not create its own products for sale. Instead, it  was created to "showcase all things sustainable and ethical, from travel and lifestyle to beauty and fashion." The founders state that their mission is to help people live more sustainable lives. Recent articles review different zero-waste online companies, compare sustainable furniture brands, and define challenges for ethical fashion. This is a great one stop site for discovering a lot of companies interested in sustainable products and experiences. 
We hope you will explore some of these products but also make your own discoveries. If you find something to share, please give us a heads up! (send an email to Grace O'Bryan and/or Ashley York).