Written By: Beatrix Boehner
On November 2, 2019, The Pace Varsity Volleyball team hoisted the state championship trophy for the third year in a row. Is this a lucky streak or a sign of things to come? 
To answer this question, the MidKnight Times sat down with the middle school volleyball team coaches to discuss the talent making its way toward upper school competition. For the fall 2019 season, both the seventh and eighth grade teams had winning records, with the seventh grade finishing with 13 wins and 7 losses, and the eighth grade team posting 22 wins and only 6 losses. 
The seventh grade was completely new to the sport of volleyball yet still dominated on the court. Seventh grade head coach Taylor Berry said that her main goal was to get the girls in a better position than they had started out the season in. She didn't know at the beginning of the season that the girls would go on to exceed her expectations by producing a winning season based on hard work, grit, and determination.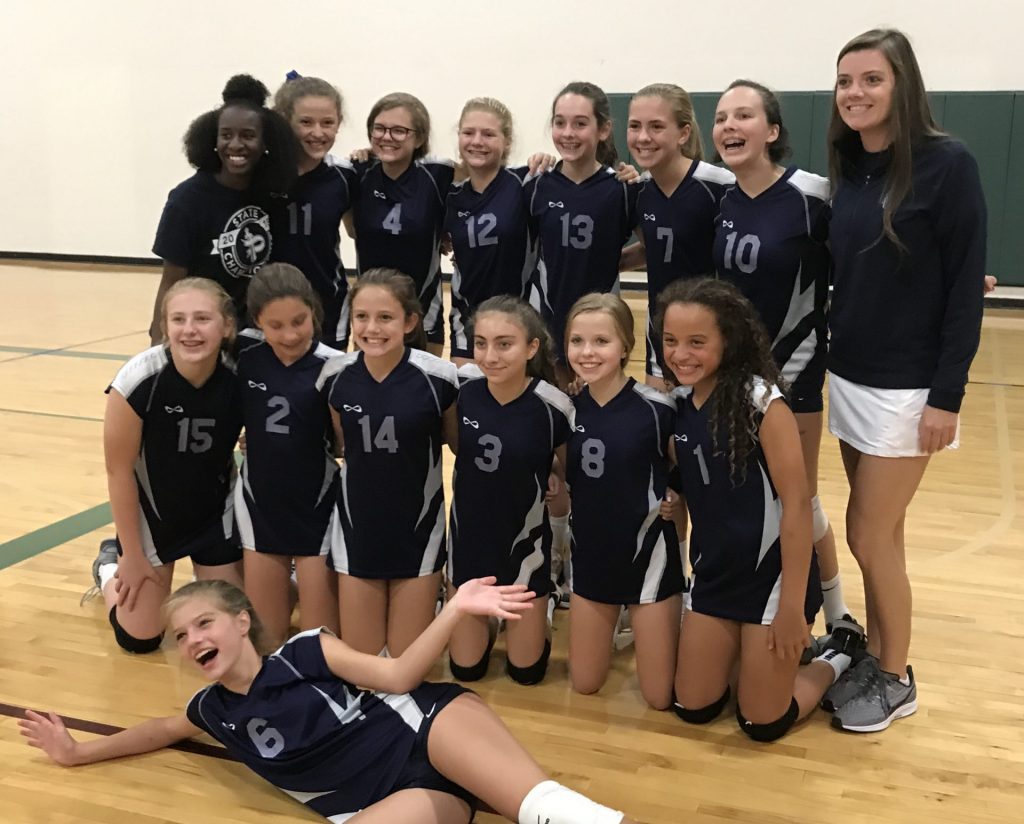 Seventh grade assistant coach Liz Mason remarked that her goal was to create a family unit between the girls on the team. By the end of the season, Mason felt they all had each other's backs, and gained a better understanding for each other, seeing each other through their wins, losses, and long bus rides to games and tournaments. There were many personalities on the team, but they managed to work through these differences and realize that they all brought something special and valuable to the team. 
When asked for one word to describe her team, Coach Berry said, "Joyful. The players were constantly patting each other on the back, and celebrating each other's accomplishments." In the end, Coach Berry and Coach Mason couldn't be more proud of these girls who in just a few months went from being six players on a court, to a full-fledged, dedicated team.
If the seventh grade accelerated from brand new volleyball players to a cohesive team, the eighth graders consistently showed their technical skills as well as their sheer love for the game. Several of the girls on the eighth grade team were experienced players, having participated in leagues outside of Pace, but everyone on the team developed rapidly, creating a team extremely deep with talent.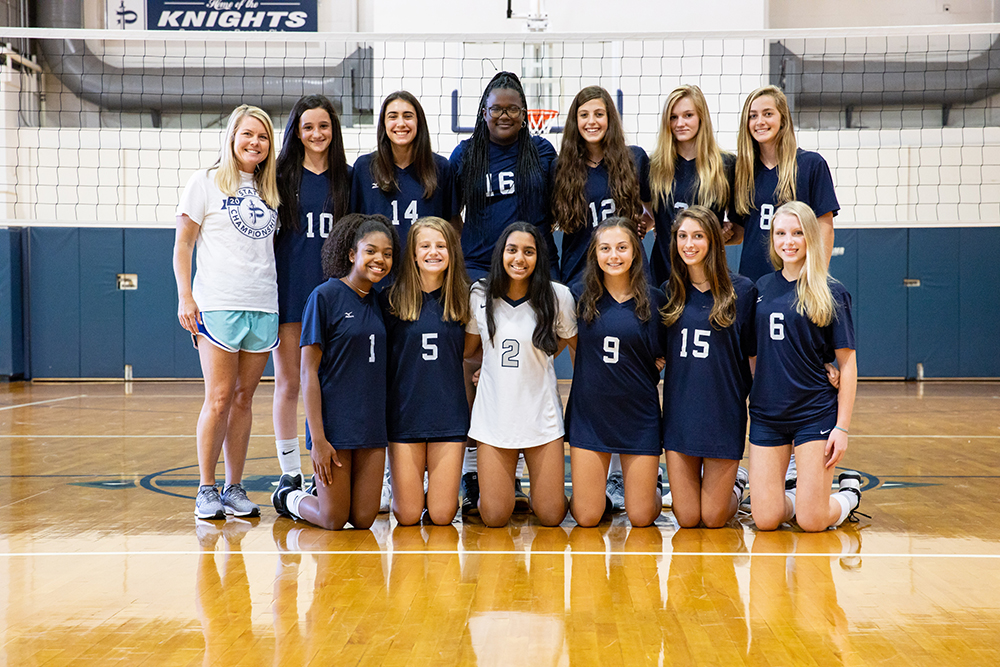 During games, spectators often expressed how much fun it was to watch them play, and how they couldn't believe that these star athletes were still just eighth graders. Eighth grade head coach Jen McGurn stated that her goals for the team were for every player to improve, and for them to get better as a team, so that they could compete at a higher level. Their record (22-6) speaks to how they exceeded McGurn's standards. 
When asked about a favorite memory or a favorite game , Coach McGurn said about a set against Sutton Middle School, "We were pretty far behind, and we came back and won that set. Emery Duncan served a lot of points in a row, and we played really, really good defense. We kinda had our backs against the wall, and we fought, and we fought and came from behind, and it was super exciting. I think that's the most excited I've seen our team all season, so that was a really fun moment."
The confidence and enthusiasm of Coach Berry, Mason and McGurn as well as the talent, drive, and positive attitudes of the Middle School players suggests that the future is bright for Pace volleyball.