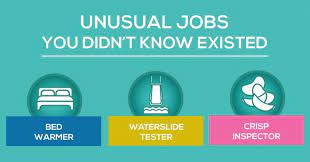 Have you ever wondered where the worms you use as fishing bait come from? Someone has to pick them from the ground. They go out at night and search grassy areas, as worms are most active at night.
Once they find worms sprawled out on the ground, they scoop them up and throw them into a dirt-filled bucket to keep them alive.
After that, the worms are bought and packaged by fishing and bait companies who sell them in their shops.
Don't think this job is right for you? There are plenty more weird and unusual jobs out there, so be on the lookout for our next article!