by Campbell Hanna
Jordan Sloan is a 15 year old high schooler that goes to Pace Academy. On September 25 he was injured while playing in a high school football game. He was moved to a hospital and was in a coma and critical condition. In November, Jordan woke up! He was then moved to Shepherd's Center and from an update on February 11 we have learned that Jordan can control his head and is gaining control of his arms and hands. Jordan cannot fully communicate yet and is using an iPad instead.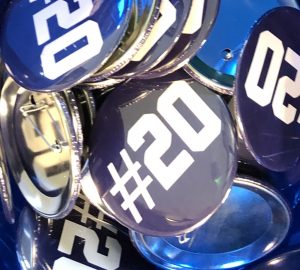 All of the Pace community has been rallying to show support for Jordan and his family. Banners hang around the school, students wear buttons and bands with Jordan's jersey number 20, and a flag with #20 hangs on the Pace flag pole on West Paces Ferry.
Families have also donated to the Sloan family's GoFundMe page to help with the costs of recovery. The Middle School wanted to continue these efforts as we know that although great progress has been made, there is still a road to travel. That is why the Student Council sold dress down day passes in January. Through these sales the Middle School was able to raise $1,225 for Jordan! The whole Middle School has played a part in helping support a member of the Pace community and we know that Jordan's family appreciates it.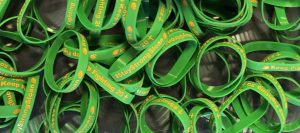 For more information or to donate go to: https://gofund.me/1c24eb78