I Know What You Are Doing This Summer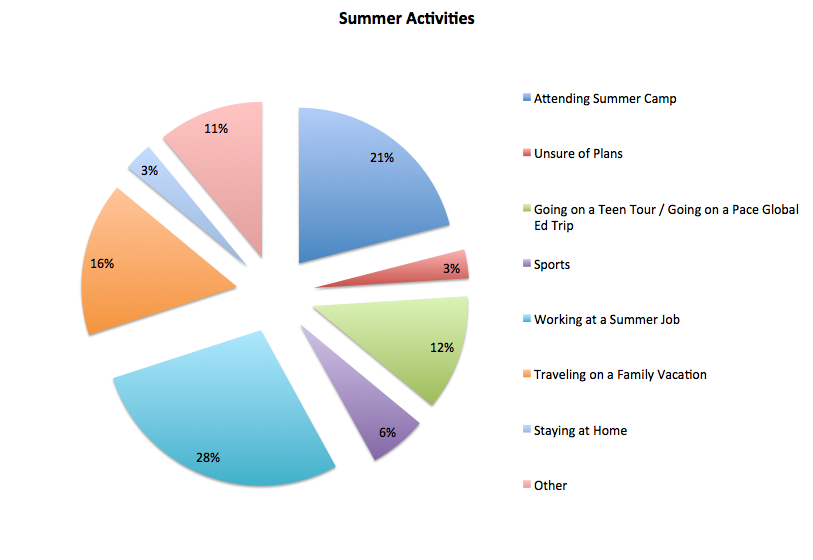 It's the last day of school, and students eagerly anticipate the glorious sound of the final school bell of the year, signifying a three-month liberation from the tyranny of teachers and arduous work. This is summer break, arguably the most cherished time of the year for the Pace community. Students spend their time away from school in many ways; however, most all summer plans ensure lots of fun and relaxation.
"I spend the majority of my summer break marinating in my hot tub, soaking up the sun and liquid," said sophomore Barrett Baker. "The extended break also gives me time to hang out with my best friends, especially my best friend Sammy Lettes and his dog Roxie."
Teachers are not exempt from the fun, for they also have a wide-ranging array of activities planned for the summer. "I want to go to Disneyland for their 60th anniversary," said faculty member Doctora Pontes. "Nothing says summer break like a heavy dose of Mickey Mouse." The summer break provides a perfect window for teachers to experiment and to entertain themselves between the chaos of school years.
Based on the poll, the majority of the student body is going to be working at a summer job, many of those associated with Pace, such as Keeping Pace or the popular Pace Camp. These summer jobs provide valuable experience for most young adults, as well as providing a little "dinero," as sophomore Ben Adair put it. The second most popular summer activity for students is attending summer camp, where older students often work as counselors and younger students attend as campers.
Other popular options include traveling on a family vacation or going on a teen tour or a Pace global education trip. If you are still unsure of your plans, just remember that no matter how you spend your summer, fun and relaxation are almost guaranteed.
---